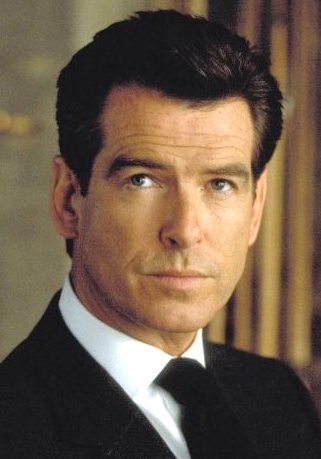 I have always loved 'Bond' movies. I think it all began with my grandfather, a huge fan of 007, and a man whom I admired greatly. He had the entire collection of Bond movies (those made prior to 1988) on VHS, and when he died it was the only collection of his that I wished I could have had. Bond movies have, for me, always been the perfect blend of sexy, comedy, fantasy, and action. I am always excited to see what deformity the villain will have, what over-the-top name the Bond Girl will have, and what wonderful new gadgets Q will have created.
I would have sworn that Sean Connery would remain in my heart forever as my favorite Bond until Pierce
Brosnan
came on screen. Pierce lacked a little of the aggression and brawn favored by Connery, but he was so pretty and suave I was willing to overlook this deficit.
That is, until Daniel Craig came along.
Ladies, ladies, ladies, Daniel Craig has all the aggression of Connery, the quiet elegance of Moore, the man-does-he-look-good-in-a-tux of
Brosnan
, and a body sculpted by
Michelangelo
himself. I thought the torture scene in Casino
Royale
was cinematic genius.
I personally think this shows growth on the part of filmmakers. For years the only scantily clad body in a Bond film belonged to the Bond Girl. Now, finally, Bond himself is coming into his own and taking center stage as the one with the bod.
Quantum of Solace came out on DVD today. I didn't particularly understand the plot when I saw the movie in the theater, and I thought there could have been more nudity, but I still can't wait to see the movie again.
I'm sure Steve will tease me about this blog entry, but that's okay. I've seen his eyes glued to the screen when Ursula
Andress
(Dr. No), Maud Adams (The Man with the Golden Gun and
Octopussy
), and
Halle
Berry (Die Another Day), came on screen. He looked pretty thankful for those girls.
It's my turn for a little eye candy and Daniel Craig sure looks sweet to me.